Laura's work group held a chili contest and she decided to enter our friend Carol's recipe for Veggie Chili. We've made this chili for years now, and it's easy and always comes out great. Apparently the judges like it too, because it got 2nd place in the contest. There were 8 chilis entered and all of them were super tasty. Laura is now busy running around collecting all the recipes from her co-workers.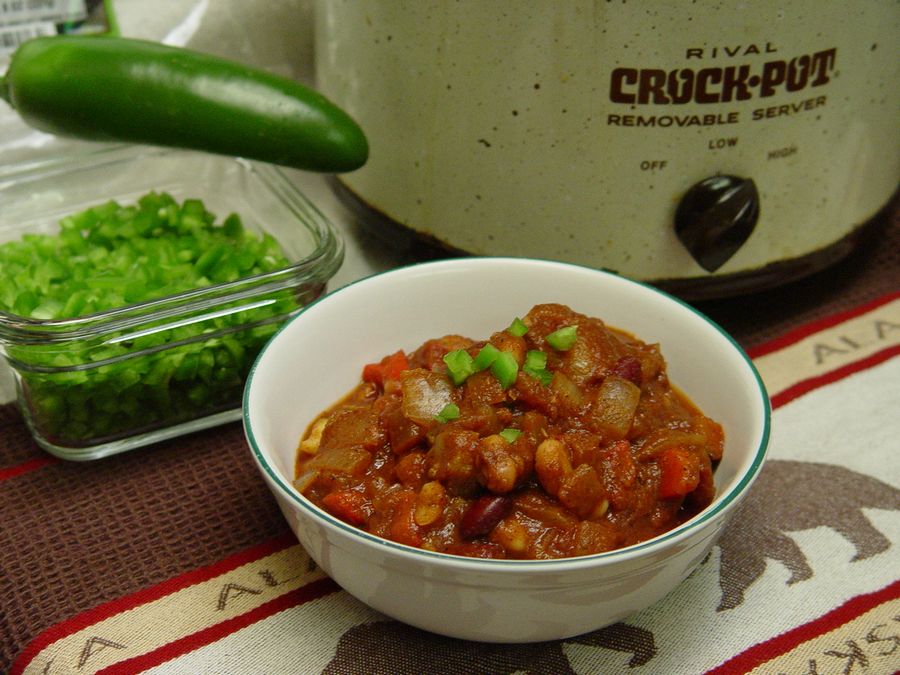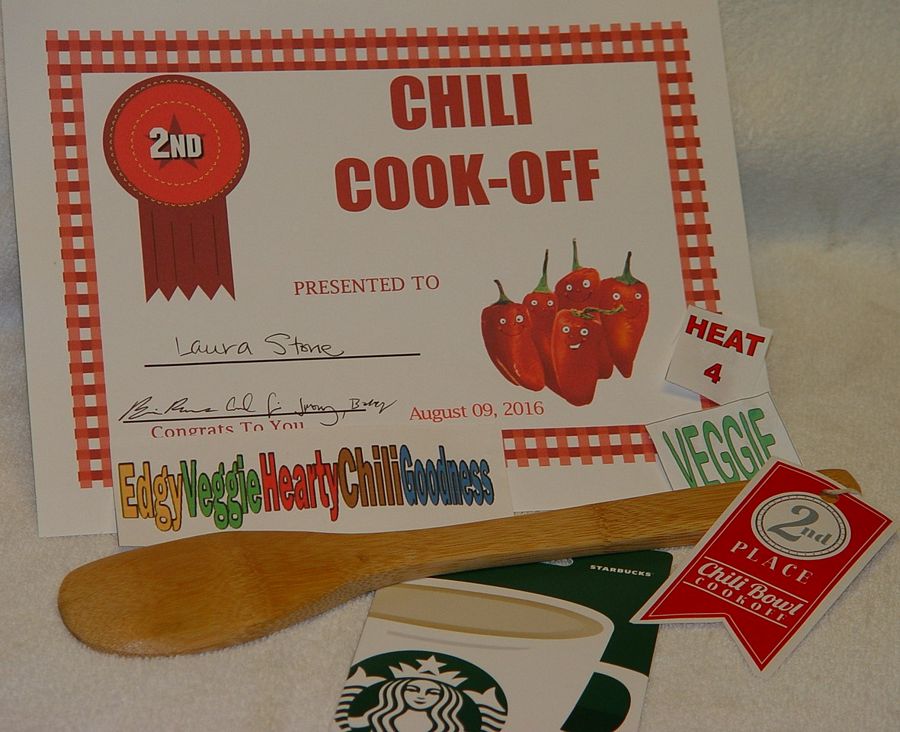 Here's the recipe for her EdgyVeggieHeartyChiliGoodness:
1 T vegetable oil
4 celery stalks, chopped
2 large onion, chopped
½ C ketchup
2 one-pound cans crushed tomatoes
2 cans red kidney beans
1 can white beans (any variety)
2 tsp dry mustard powder
1 tsp salt (or to taste)
1 tsp black pepper
2 T chili powder
Saute the onion and celery in the oil in a large pot. Add all the rest of the ingredients and simmer for 20-25 min. Do not overcook – the celery should retain some crispness.
Serve unadorned or garnished with any of the following: chopped onion (green, red, white), chopped jalapeño, sour cream, cheese, corn chips, etc…
Laura's notes: Adjust the seasonings to your liking – I usually use less salt, and sometimes add garlic and/or cumin/coriander. If you want more heat (the basic recipe is not spicy), you can add jalapeño or red pepper flake in the simmering. Add any additional chopped vegetables that you like – zucchini and red/green bell peppers are especially nice.