Made two entries for the 2016 El Segundo Hometown Fair Bake-Off.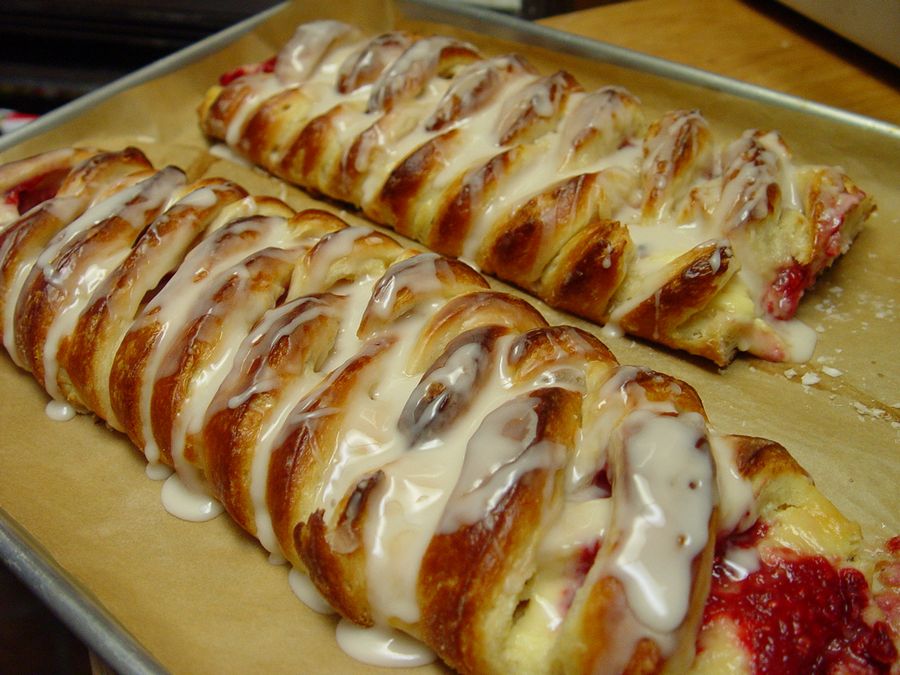 Raspberry Cheese Danish Braid was a mashup of two recipes from
the Sally's Baking Addiction website - used the raspberry filling
and pastry from her Raspberry Danish, and the cream cheese filling
from her Blueberries and Cream Danish. The dough wasn't difficult, but
it was a multi-day effort as it's yeasted, egg-enriched, and then
butter-laminated. The braiding makes it look fancy, but it's really
easy to do - she has a photo tutorial on her site.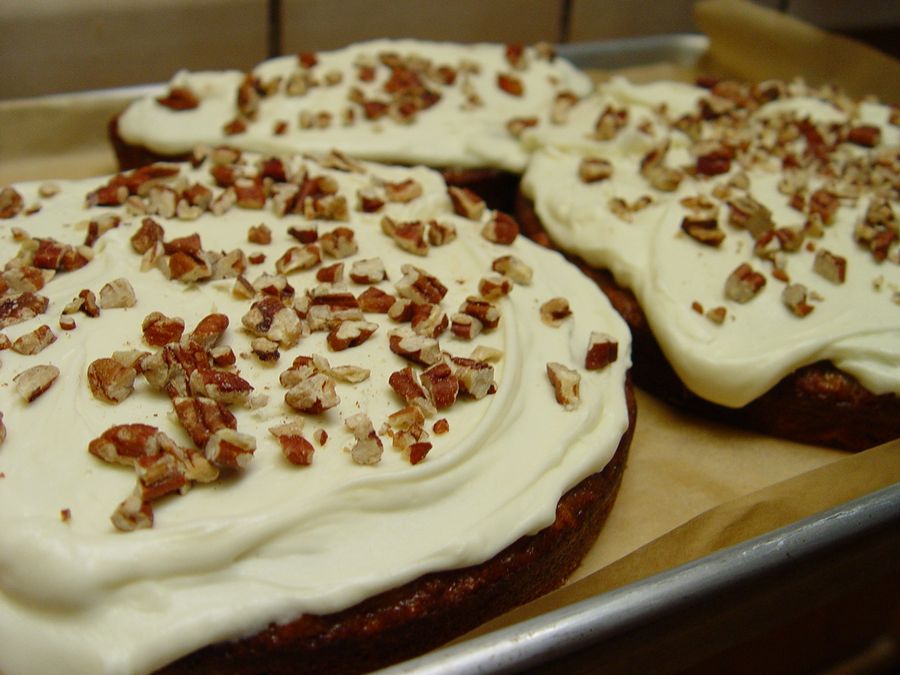 Paul saw a Hummingbird Cake recipe and thought it looked good - and he was right!
Used a recipe from Saveur - can't go wrong with Saveur recipes.
Bananas, pineapple, coconut, and pecans make for a rich and moist cake.
It's also flavored with cinnamon and nutmeg. Cream cheese icing tops
it off. For the fair entry I did a two-layer cake. The recipe makes
three layers, but I didn't want to push my luck by adding that third
layer - I had enough trouble with trying to get two layers lined up
and iced.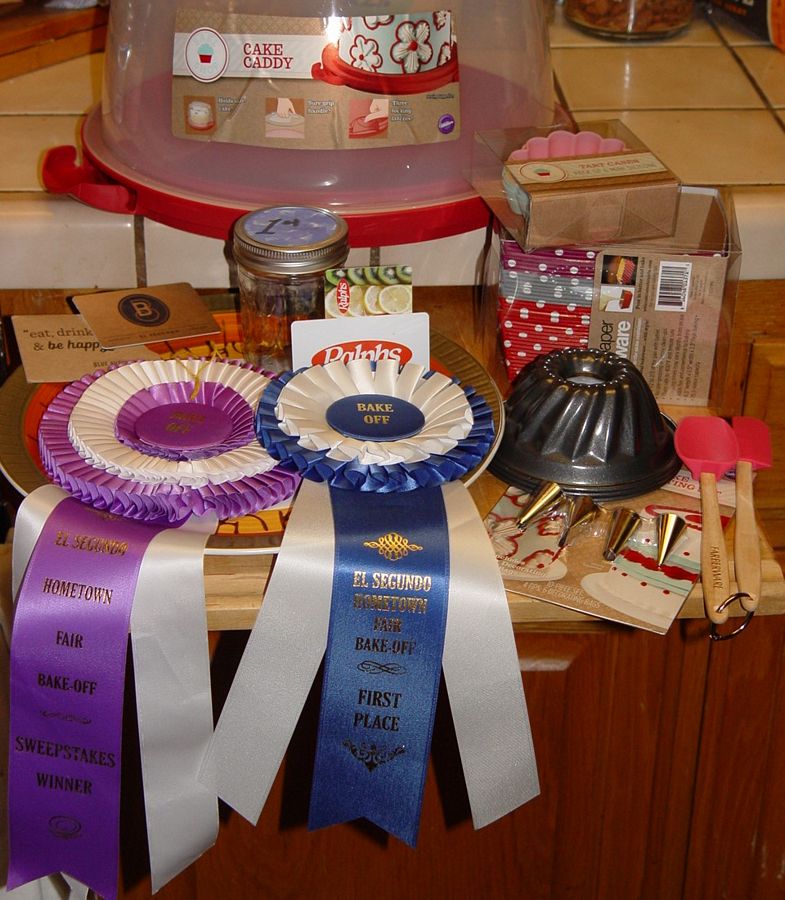 Both recipes were a success! The Raspberry Cream Cheese Danish Braid won first place in the Breads/Pastries category, and the Hummingbird Cake won the Sweepstakes!
In addition to the coveted ribbons, the prizes included gift cards and a fun assortment of baking themed goodies
http://sallysbakingaddiction.com/2013/10/30/raspberry-danish-braid/
http://sallysbakingaddiction.com/homemade-danish-pastry-dough/
http://sallysbakingaddiction.com/2014/02/16/blueberries-n-cream-danish-braid/