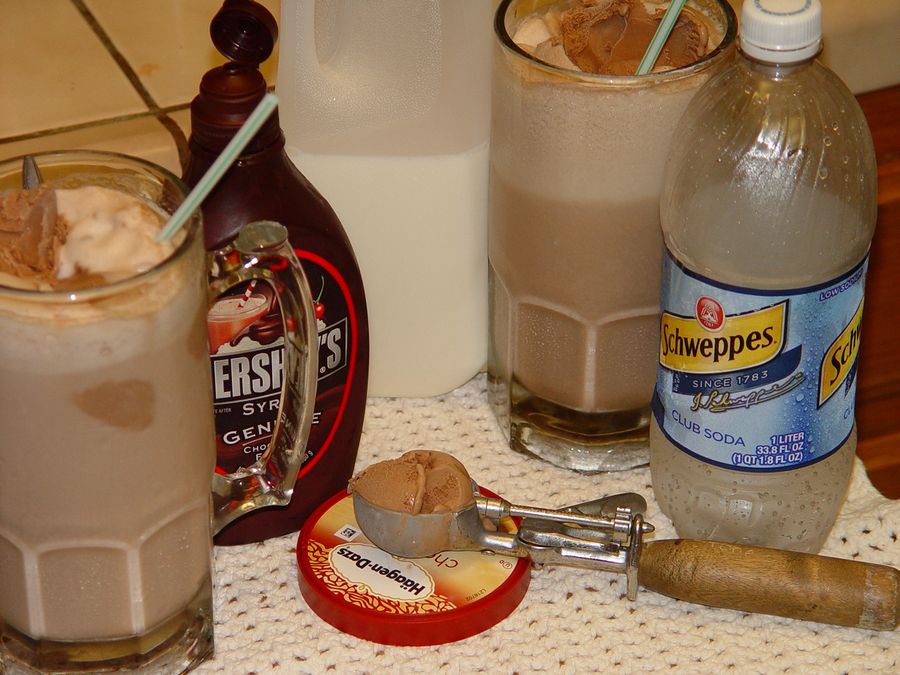 We celebrated Ice Cream Soda Day on Saturday. How did all this time go by with neither of us ever enjoying this fabulous concoction before??? They seem to be a cousin of the ice cream float, and I can assure you we'll be making these again.
Ice Cream Sodas are super simple to make - we did chocolate this time, but the possibilities are endless. You only need 4 ingredients and you're set to make any day an Ice Cream Soda day!
Milk
Syrup or flavoring of your choice
Club Soda
Ice Cream
Fill a glass about 1/4 full of milk. Add your flavoring - we used chocolate syrup to make chocolate milk. Fill the glass to about 3/4 full with the club soda. Add ice cream - we went with chocolate.
That's it! Add a straw and a long spoon, sip, and enjoy
Suit the flavors to your liking: Change out the chocolate syrup for other flavors - vanilla syrup or extract, caramel or butterscotch syrup, pureed fruit, strong brewed coffee. Add malt if you'd like. Make an adults only version by adding Irish Cream, Grand Marnier, or other liqueur. Use whatever flavor ice cream you'd like. Yum!